Watch - GTD & Pomodoro on your wrist
What's faster than typing? Voice. Now you can dictate your notes using voice like Dick Tracy.
GSDfaster is now available on your Apple Watch. GSDfaster is a Premium Productivity tool with your privacy in mind to getting stuff done faster and stress-free. GSDfaster empowers you to offload your ideas and stuff into a trusted source.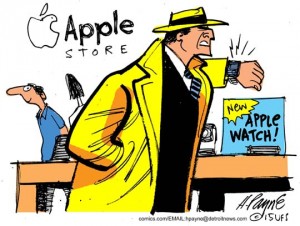 Dictate your notes using voice
Typing notes, ideas, todos et al is so yesterday. Now you can talk to your Apple Watch and record th031015_AppleWatchTracy_COLORose urgent ideas without even reaching for your phone to do it. Lift the phone, speak it and keep on going. Yap it's that easy. A bit like Dick Tracy right.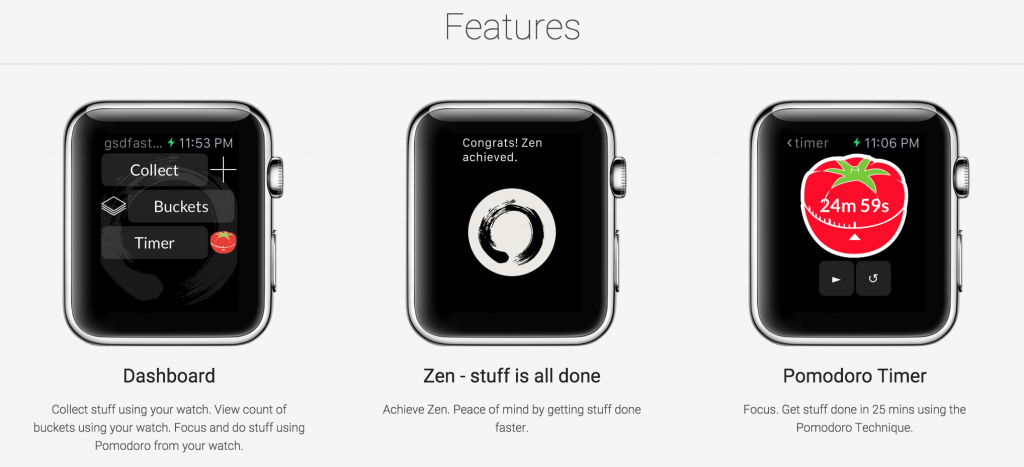 Your new superpowers
1. Hyperthymesia
Possessing an extremely detailed autobiographical memory. Never forget a thing ever again! GSDfaster allows you to quick dump thoughts, ideas and todos into a trusted source. With new infinity save you can do this faster than before.
2. Productivity
Always be on top of your game! People will want to know your secrets. You will be a productivity guru. With Calendar integration you will always be where you need to be and have stuff done.
Watch 2.0 Support Available in GSDfaster app version app version 1.6.3+